Alcoholism is at a near epidemic rate in the United States. Recent statistics from the National Institute on Alcohol Abuse and Alcoholism reveal that 16.6 million adults ages 18 and older have an alcohol use disorder, including 10.8 million men and 5.8 million women.
It is inevitable that employees suffering from alcoholism will have performance and attendance issues, potentially implicating the Family and Medical Leave Act (FMLA), the Americans with Disabilities Act (ADA) and related state laws. Precisely which employees are protected and what employers need to do to address alcoholism in the workplace can be complicated.
FMLA's rules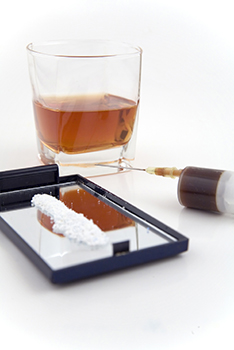 Under the FMLA, alcoholism may be a covered if the test for establishing a "serious health condition" is met. However, FMLA leave may be taken only for treatment of substance abuse by a healthcare provider or by a provider of healthcare services on referral by a healthcare provider. Absence because of the employee's use of the substance, rather than for treatment, does not qualify for FMLA leave. This distinction is important.
Treatment for substance abuse does not prevent an employer from taking employment action against an employee. However, an employer may not take action against an employee because the employee has exercised his or her right to take FMLA leave for treatment.
If the employer has an established policy, applied in a nondiscriminatory manner, communicated to all employees, and that provides under certain circumstances an employee may be terminated for substance abuse, the employee may be terminated pursuant to that policy even if the employee is presently taking FMLA leave.
An employee may also take FMLA leave to care for a covered family member who is receiving treatment for substance abuse, assuming that the standards for a "serious health condition" are met.
The ADA
Individuals who have an alcohol addiction are protected under the ADA, provided they can perform their job duties safely and effectively. The ADA allows an employer to hold an employee with an alcohol addiction to the same qualifications and job performance standards as other employees, and the employer may, therefore, discipline an employee who abuses alcohol and fails to perform his or her job effectively as a result.
However, an employee with alcoholism or drug addiction is entitled to a reasonable accommodation if he or she is participating in a treatment program and is not engaging in substance abuse.
Reasonable accommodation usually means unpaid time off to participate in treatment. However, employers may also allow use of paid or unpaid leave or flexible scheduling for counseling or provide the employee with a self-paced workload or the ability to modify his/her daily schedule.
Testing. Tests for alcohol use are considered medical tests under ADA. Blood, urine, and breath analyses to check for alcohol use are considered medical exams, and therefore are subject to ADA limitations.
According to the Equal Employment Opportunity Commission (EEOC), an employer's ability to make disability-related inquiries or require medical examinations is analyzed in three stages: pre-offer, post-offer, and employment. At the first stage (prior to an offer of employment), the ADA prohibits disability-related inquiries and medical examinations.
At the second stage (after an applicant is given a conditional job offer, but before he or she starts work), an employer may make disability-related inquiries and conduct medical examinations, regardless of whether they are related to the job, as long as it does so for all entering employees in the same job category. At the third stage (after employment begins), an employer may make disability-related inquiries and require medical examinations only if they are job-related and consistent with business necessity.
Drugs. An individual who is currently using drugs illegally is not protected by the ADA and may be denied employment or be fired on the basis of such use. A "current" drug user not protected by the ADA is defined by the EEOC as an individual using drugs recently enough for an employer to reasonably believe that the drug use is an ongoing problem.
This means that every situation should be reviewed individually, as many factors should be considered in determining whether an individual in a given situation will be considered a "current" user.
A "former" drug user—an individual who has had a drug problem but is no longer using drugs illegally— is protected, provided he or she has completed or is participating in a supervised rehabilitation program. The ADA does not prevent employers from testing applicants or employees for current illegal drug use or from making employment decisions based on verifiable results.
A test for the illegal use of drugs is not considered a medical examination under the ADA; therefore, it is not a prohibited pre-employment medical examination, and an employer will not have to show that the administration of the test is job related and consistent with business necessity. However, the employer may be subject to state law requirements regarding drug tests.
An employer may, of course, prohibit employees from being under the influence of drugs or alcohol in the workplace. Post-accident testing is also permitted, although provisions for such testing should be clearly outlined in a written policy, included in the employer's handbook and distributed to all employees. Finally, state law may permit random testing. Strict compliance with any state laws regarding random testing is required.
Policy basics
A company's drug and alcohol policy must state clearly in writing that workers are subject to discipline or discharge if they are under the influence of drugs or alcohol during work time. In addition to compliance with all legal mandates that may restrict drug or alcohol testing in the employer's state, the written policy should also be formulated with consideration of the following issues:
Not only should an employer's policy prohibit the use of drugs or alcohol, but it should also prohibit their possession as well as possession of the related paraphernalia. For example, once the drug has been consumed, it may be easier to discharge an employee for possession of the associated paraphernalia than to require a drug test to establish that the individual had the intoxicant in his or her system. In addition, the policy should prohibit the sale and purchase of alcohol, illegal drugs, controlled substances, and associated paraphernalia, or other intoxicants while on the job.
A drug and alcohol policy should be coordinated with or include a fitness-for-duty policy. For example, the policy should state that employees are expected to be in suitable mental and physical condition able to perform their assigned duties satisfactorily.
More Alcohol and Drugs Resources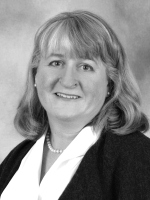 Susan Schoenfeld, JD, is a Senior Legal Editor for BLR's human resources and employment law publications. Ms. Schoenfeld has practiced in the area of employment litigation and counseling, covering topics such as disability discrimination, wrongful discharge, sexual harassment, and general employment discrimination. She has litigated numerous cases before the U.S. Court of Appeals, state court, and at the U.S. Department of Labor.

In addition to litigating employment cases in state and federal court, she provided training and counseling to corporate clients regarding employment-related issues. Prior to entering private practice, Ms. Schoenfeld was an attorney with the Civil Rights Division at the U.S. Department of Labor in Washington, D.C., where she advised federal agencies, drafted regulations, conducted inspector training courses, and litigated cases for the Office of Federal Contract Compliance Programs, the Directorate of Civil Rights, and the Mine Safety and Health Administration. Ms. Schoenfeld received her undergraduate degree, cum laude, with honors, from Union College, and her law degree from the National Law Center at George Washington University.

Follow Susan Schoenfeld on Google+

Questions? Comments? Contact Susan at sschoenfeld@blr.com for more information on this topic