In its inaugural "State of Employee Benefits 2016" report, Benefitfocus found companies are altering their healthcare plan design to shift greater financial responsibility to employees via voluntary benefits, driving the need for a different approach to healthcare consumption. These benefits can be powerful tools in helping cover the costs associated with consumer-driven health care, says the company.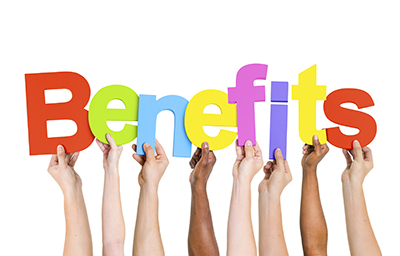 This report is a "snapshot" of anonymous behavioral benefit selection data, from more than 700,000 people at 500 large employers, which has identified a trend in healthcare plan design, according to a press release. While 52% of large employers on its Benefitfocus Platform® now offer high-deductible health plans (HDHPs), employees are not taking advantage of this, especially Millennial workers, 18 to 34 years old.
Potentially crucial voluntary benefits are also lacking among large employers. Critical illness, hospital indemnity, and accident insurance are common "gap" products that can give employees—particularly HDHP participants—added financial protection when they encounter unexpected medical expenses.
Only 36% of large employers on the Benefitfocus Platform offered at least one of the three "gap products" mentioned, and only about 10% offered all three.
Furthermore, the report found that for 2016, only 14% of employees actually enrolled in at least one gap product, with HDHP participants comprising less than a third of gap product enrollees. This is unfortunate since taking advantage of these products can help employees, especially Millennials, bridge the "coverage gap" created by higher deductibles, says the report.
Also, according to the report, a much smaller number of employees took full advantage of health savings accounts, known as HSAs, leaving a significant amount of tax-free money on the table that could also offset high deductibles.
In summary, takeaways from the snapshot report include:
Key voluntary benefits are missing among many large employers.
Even when these benefits are offered, a large number of employees are not enrolling in them.
Therefore, large employers should:

Take a closer look at what voluntary benefits could fill any coverage gaps in their offering, and
Explore ways to better educate employees about the positive value and impact of these benefits to them.
To access the "State of Employee Benefits 2016," click here.