By Sara Boehm, CEO and Founder of Essential Engagement Services
Hundreds of thousands of U.S. employees relocate every year for work, and billions of dollars are spent by companies to move them. In fact, according to the Worldwide ERC, $12.8 billion is spent annually on corporate relocation, with costs of upwards of $100,000 to transfer a single, existing employee.
The importance of successfully relocating employees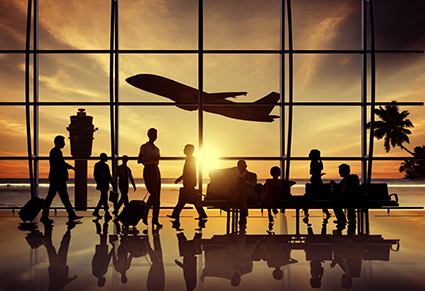 This is a big investment for a company, and, as you might imagine, it is in the company's best interest to ensure an employee's relocation is as smooth and as successful as possible. This is not only important for obvious financial reasons, but also for the employee's ongoing contributions and productivity.
And in setting these employees up for a smooth logistical move, many corporations excel. There are countless, reputable relocation and moving services that provide the physical logistics of moving these employees to their new destinations.
In fact, these services are usually very comprehensive—from packing to loading and shipping to unpacking and house hunting—and this part of the move is often made as easy and as comfortable as possible.
Family, emotions, and the toll moving can take
But what happens after the boxes are delivered and unpacked? Are employees and their trailing families suddenly acclimated and off to a running start? Usually not. Once they are physically settled, employees and their families will certainly face the emotional, mental, and societal challenges that come along with being in a new community amongst new people and a new environment.
Having their lives and routines uprooted and undergoing a transition to creating a new life somewhere else is tiring and can be discouraging. Oftentimes this transition and acclimation process can take up to 1 year to fully adjust mentally and emotionally. This part of the relocation process lasts much longer than the physical move and can be the difference between a long-lasting employee and one that may be less engaged during the first 12 months or even eventually quit.
The emotional stress of relocation is very real, especially for employees who move with their families. With family resistance to the move ranking as the #1 reason employees are hesitant to relocate, in many cases a move is less about the employee him or herself, but rather about each individual in the family unit—a wife or husband, a son or daughter.
They each require unique mental and emotional support during this mutually difficult yet exciting time. Almost half of employees who relocate for work are doing so with family. If one member of this family unit is not transitioning well to their new environment, this greatly decreases that employee's engagement at his or her new company.
New solutions: What you can do to help your employees
With great options for transportation, relocation, housing, and logistics services, there are surprisingly very few offerings that also tackle the emotional and mental challenges of relocation.
There are a few resources that those moving may seek out on their own; once they run in to issues and see the need. Essential Engagement Services (EES) was created to make strides in proactively helping employees and their families to better transition into their new homes and environments, and to provide them the mental and emotional support they need during this time.
Whether it be for a mother who needs help explaining the move to her children—or is having a difficult time adjusting to her new friends and/or community—there are books, materials, and online resources at-the-ready for her to access. Or maybe it's a child who is struggling with making friends at school, or perhaps they sat alone at lunchtime and feel lonely. There are guided workbooks and reading material for them too.
There is a chain of events in the relocation process, and it starts from the bottom up. If a child or a spouse is not happy, then this affects the employee. If the employee is not happy or stressed due to their family's struggles, they may not produce optimal work during this transitional time. And if the stressors become too much, this employee may even quit. If an employee is not performing well or quits, the company loses both money and/or a valuable employee.
Needless to say, emotional and mental wellness is at the core of a successful relocation. It is essential for employees and their families to feel supported during this delicate time and there are small but meaningful steps companies can take to provide their employees with the acknowledgment, guidance, and encouragement they need during this transition time.
From providing care packages to designing your own resource kit, to connecting new employees with other recent transplants, helping newly relocating employees and their families transition through the most challenging part of the relocation benefits the employee as well as the company.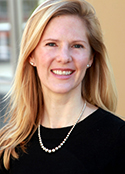 Sara Boehm is CEO of Essential Engagement Services, offering care packages and resources to help employees and their families successfully adjust to the mental and emotional challenges of relocation. Boehm has lived the world of corporate relocation, having moved 12 times as a child and as an adult. Author of The Essential Moving Guide For Families, and other accompanying books, Boehm takes her own experiences in moving as well the advice of school counselors and teachers, therapists, friends and family and provides practical advice and encouragement to all undergoing the process of relocation, especially focusing on those moving their children. She received her MBA from The Wharton School at the University of Pennsylvania and currently lives in Los Angeles.