Older workers continue to make up a significant portion of the U.S. workforce as many Baby Boomers opt to continue working past the traditional retirement age. According to the Bureau of Labor Statistics, workers aged 55 and over will make up over 25% of the U.S. workforce by the year 2022. That could mean a potential increase in age discrimination lawsuits brought under the federal Age Discrimination in Employment Act (ADEA) and comparable state age discrimination laws.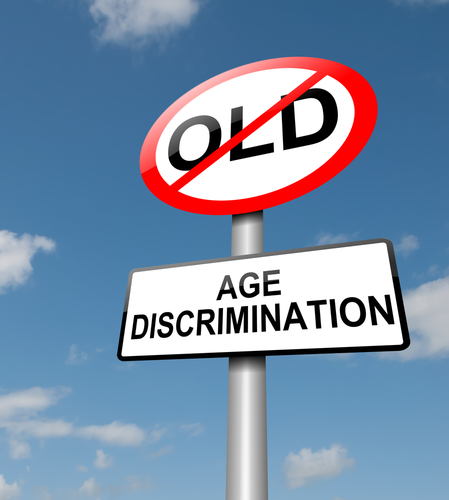 The ADEA covers employers with 20 or more employees and prohibits age discrimination against individuals who are 40 years of age or older. It also prohibits workplace harassment that's based on age. The Equal Employment Opportunity Commission (EEOC) has been active in bringing lawsuits against employers that violate the ADEA.
In the past 6 months alone, the EEOC has negotiated nearly $900,000 in settlements of lawsuits it brought against employers under the ADEA. In one case, an employer allegedly inquired during an e-mail interview whether the job applicant fell within its ideal age range of 45 to 52 years old. The applicant, who was older than 52, was not hired after he disclosed his age. In another case, a 52-year-old employee was terminated because the company's owner allegedly said he wanted "younger and peppier" employees.
In a case that's pending against a restaurant chain, the EEOC claims the employer discriminated by refusing to hire older workers for front-of-house jobs as hosts, bartenders, and servers. The employer reportedly claims its hiring requirements are lawful even if they had an adverse impact on older workers because the requirements are job-related and consistent with business necessity.
What are the requirements? Servers must line dance during shifts, wear jeans and T-shirts, and work evenings and weekends. The implication is that people over age 40 aren't able to satisfy the requirements.
In each of these lawsuits, it seems the employer was stereotyping older workers as being insufficiently "peppy" or somehow less than "ideal" for the job in question. Assumptions that older workers are less competent or less energetic can lead to a charge of age discrimination if an employer makes employment decisions based on those stereotypes.
As the number of older workers in the workforce continues to increase, employers that want to avoid age discrimination claims need to vigilant about their policies and practices—for hiring, firing, promotion, pay, and all other terms and conditions of employment. Here are some suggestions to ensure compliance with the ADEA:
In all employment decisions, stay focused on an individual's talent, skills, and experience.
Remove from job application forms questions about an applicant's birthdate and eliminate references to age-related dates like high school or college graduation.
Provide training on age discrimination laws to all employees involved in the hiring process and make sure hiring criteria don't exclude older workers—either directly or indirectly.
Make sure supervisory employees have training on all aspects of age discrimination, including the dangers of stereotypes.
Provide harassment prevention training for all employees.
Encourage employees to report age harassment, make sure supervisors know how to respond to complaints (i.e., report to HR), conduct prompt investigations, and take appropriate action when the investigation is complete.
Employers considering a layoff or downsizing should have in place objective criteria on which to base layoff decisions. The criteria should be applied consistently and employers should consider training for decision makers on how to apply the criteria.
Additional resources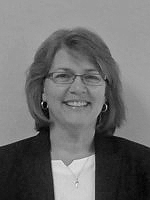 Joan S. Farrell, JD, is a Legal Editor for BLR's human resources and employment law publications. Ms. Farrell writes extensively on the topics of workplace discrimination, unlawful harassment, retaliation, and reasonable accommodation. She is the editor of the ADA compliance manual—ADA Compliance: Practical Solutions for HR. Before coming to BLR, Ms. Farrell worked as in-house counsel for a multistate employer where she represented management in administrative matters and provided counseling on employment practices.

Follow Joan Farrell on Google+

Questions? Comments? Contact Joan at jfarrell@blr.com for more information on this topic