By Gerry Leonard, President, ADP® Benefits Services
Employers currently face a number of challenges, including an evolving compliance landscape, new pressures to rein in costs, and ongoing retention issues emerging from job-hopping millennials. Against this backdrop, health care benefits technology has become an area of increasing importance for employers.
Employee Benefit News® research confirms this trend, finding that 41% of benefits decision makers plan to increase their technology spending in 2015 in its Employee Benefit Advisor Technology Survey. In addition, the survey revealed that 45% of companies already increased their technology spending from 2013 to 2014.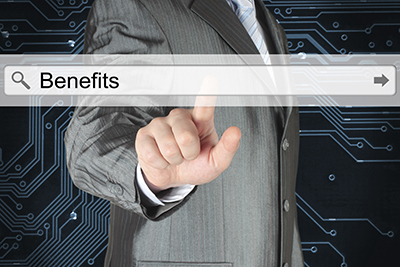 Clearly, employers can no longer think of benefits as a stand-alone offering. It must fit within the broader scope of Human Capital Management. And as employers increase their investment in benefits technology, HR leaders may want to look at workplace benefits and related technology through the prism of the four "C"s: Consumerism, Compliance, Cost and Culture.
Consumerism
Employers are rapidly moving beyond consumer-driven health benefits toward the broader concept of consumer-driven employment. Today's applicant expects that the entire employment experience, from hiring to retiring, should be as simple and convenient as shopping or banking on a mobile device. While benefits selection is far more complex than purchasing a book from Amazon®, that doesn't change the expectation.
Given this, the benefits selection process needs to be clear and visually engaging, with decision support tools that provide insight into plan choices. Within benefits administration and all aspects of business, full HR integration can help create a user experience that's more friendly and that engages employees in a consumer-like way.
Compliance
While a slick front-end design can help drive employee engagement, employers can't afford to neglect effective back-end data pipelines that are necessary to ensure the accuracy of benefits information and seamless usability. As a case in point, the Affordable Care Act (ACA) has transformed what was once an annual open enrollment benefits decision into an ongoing monthly process of tracking and reporting. One misstep can mean the difference between compliance and significant financial penalties.
In addition, organizations must submit and certify critical ACA tax filings. In the event of an audit, your corporate tax and finance departments will need to provide proof of your organization's compliance with the law. Proof includes data from benefits, payroll, time and labor, and absence management systems.
If your company still operates in data silos, consider a solution that breaks down barriers right now and combines your disparate data. This is especially critical, as employers can now be penalized for noncompliance based on their actions or lack of action.
Knowing this, many employers have turned to outsourced compliance solutions that can manage calculations regarding affordability of and eligibility for health care benefits. Employers also need to consider the labor-intensive interactions they may have with the public Exchanges/Marketplaces and IRS requirements that are often overlooked.
Cost
Faulty technology and poor administrative systems can be a major barrier to executing a coherent, cost-effective health benefits strategy. Your overall benefits strategy should leverage an integrated system that can seamlessly:
Track benefits coverage offered to each individual.
Enroll an individual into the appropriate health plan.
Introduce pretax Health Savings Accounts that can help reduce total cost.
Offer access to cost calculation and management tools.
Enable real-time communication to answer questions in a timely manner.
Provide tools that enable transparency into the costs of local health care providers.
Administer financial incentives to reward good health practices and appropriate use of health care.
An additional consideration is that disjointed administrative systems leave employers vulnerable to premium leakage and unnecessary costs, due to faulty dependent verification or benefits that are not discontinued when an employee leaves.
Culture
Benefits aren't just a perk. They're a critically important value proposition in any employment relationship. According to data from the Bureau of Labor Statistics, benefits, on average, now represent about 8.5% of total compensation paid in the U.S. Beyond cost alone, health care benefits are the one element of total rewards that the CEO shares with every front-line employee.
Therefore, it's important to remember that employee benefits contribute to an employer's overall culture of engagement. Not only do they have the ability to drive loyalty and retention, they can also make candidates view your organization as an employer of choice in your industry.
The best way to deliver the four "C"s is to pursue an integrated approach to Human Capital Management. That's because, when treated as a silo, new health benefits technology can provide only so much value. Research by Employee Benefit News suggests that there is much work to be done, as 20% of survey respondents reported that their employer's benefits and HR systems are only "partly" integrated, while 22% indicated they are "not at all" integrated.
A truly integrated approach to the four "C"s enables employers to navigate the evolving regulatory landscape, control costs and engage employees. It also enables employers to turn their attention to their core business.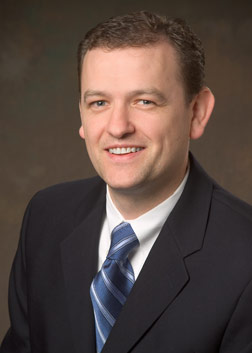 Gerry Leonard is the President of ADP Benefit Services, a division of ADP that provides Benefits outsourcing services to many of the largest companies and institutions in the United States. Gerry leads a team responsible for the administration of all facets of Benefits administration including Enrollment, Eligibility, Consumer Directed Benefit Accounts (FSA, HSA, HRA, Commuter, Tuition), COBRA, Dependent Verification and Absence Management.

The ADP logo and ADP are registered trademarks of ADP, LLC. All other marks are the property of their respective owners. Copyright © 2015 ADP, LLC.