Attention nonunion employers—quickie union elections probably just got quicker! This is because on September 1, 2015, the National Labor Relations Board (NLRB) General Counsel issued a guidance memorandum explaining that unions can now use electronic signatures to support a showing of interest related to a union election petition.
As background, representation petitions are filed by employees, unions, and—in rare instances—employers that want to have the NLRB conduct an election to determine whether employees want to be represented by a union. As with all petitions, the union must provide evidence that at least 30 percent of the bargaining unit supports its petition before the NLRB will schedule an election.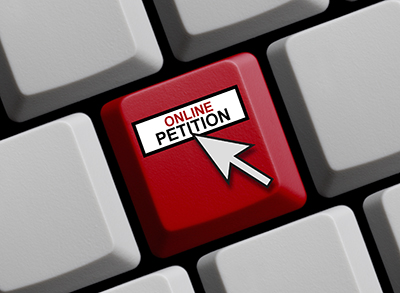 Before September 1, unions collected dated signatures either through authorization cards or signature lists. This meant that someone had to actually take the time to approach employees in order to obtain the necessary signatures.
In some service industries, such as housekeeping, this is a difficult task because employees are not usually located in one central location. Further, employees are hard to track because their contact information frequently changes.
Now, however, unions can easily reach out to hundreds of employees with one click. What's more, given the NLRB's recent position, it appears that employees may be able to receive the necessary information from the union, and consequently sign the authorization, while utilizing the employer's e-mail system. Unions can also utilize social media platforms, such as Facebook, to collect signatures.
Unlike the authorization cards or signature lists, however, the NLRB will require that all electronic signatures be accompanied by the signer's name, e-mail address or social media account, phone number, authorization language agreed to, date, and name of the employer.
The signature cannot contain private identifying information like the signer's date of birth or Social Security number. The union submitting the electronic signatures must provide a declaration attesting to the methods used to validate the signature.
The General Counsel's guidance is effective immediately.
In light of all of the changes facilitating unionization, employers should make sure that they review their unionization campaign strategies. This includes developing a strategy to respond to election petitions.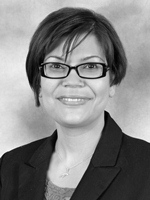 Jasmin M. Rojas, JD, is a Legal Editor for BLR's human resources and employment law publications. Ms. Rojas has several years of experience as an attorney and writer in the field of human resources and has published numerous articles on a variety of human resources and employment topics, including compensation, harassment, discrimination, work/life issues, termination, and military leave. Ms. Rojas has also presented seminars and conducted supervisory training on issues including, but not limited to, sexual harassment and other forms of workplace harassment, ADA, FMLA, internal investigations, workplace violence and workplace privacy.

Before starting her career in publishing, Ms. Rojas advised and represented employers before state courts and administrative agencies on labor and employment law matters such as claims of unfair labor practices, discrimination, wrongful discharge, retaliation, sexual harassment, unemployment and employee discipline.  Ms. Rojas is a cum laude graduate of Western New England University, School of Law, and is an avid basketball and rugby fan.

Follow Jasmin Rojas on Google+

Questions? Comments? Contact Jasmin at jrojas@blr.com for more information on this topic