By Beth Kahn and Timothy J. Toohey, Morris Polich & Purdy LLP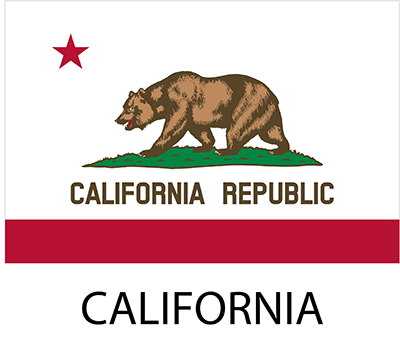 A California employer fired a pregnant employee for violating its policy on reporting missing customer deposits. On appeal, the California Court of Appeal considered whether the employee had a claim for pregnancy discrimination and whether the employer had a legitimate reason for terminating her.
Missing deposit goes unreported
Tiffany Stueland, a manager at Petco, discovered that she was having twins. She informed her general manager, Laura Nelson, about her high-risk pregnancy. Although Nelson allowed her to take time off for doctors' appointments, Stueland claimed that her manager was "standoffish" and "rude" about her requests for leave.
Stueland's responsibilities included opening and closing the store and placing deposits in a safe. On June 3, 2013, she opened the safe and found only two deposits instead of the three she had expected. She didn't inform anyone about the missing deposit and only mentioned it 10 days later when she received an e-mail asking about it.
On June 20, 2013, a Petco manager interviewed Stueland about the missing deposit and her failure to report it. Stueland denied taking the deposit and said she had no idea what happened to it. She was given a weeklong suspension for failing to inform Petco about the missing deposit and was fired on June 27 for violating company procedures.
Employee claims pregnancy discrimination
Stueland filed a discrimination and wrongful termination claim against Petco under California law alleging she was fired because of her pregnancy. The court threw the case out without a trial, finding that Petco had established a legitimate nondiscriminatory reason for firing Stueland because she violated its procedures for reporting missing deposits.
California's Fair Employment and Housing Act (FEHA) prohibits an employer from terminating an employee because of her "sex," which is defined to include "pregnancy, childbirth or medical conditions related to pregnancy or childbirth."
To succeed on a pregnancy discrimination claim, an employee has to show that (1) she was a member of a protected class (i.e., pregnant), (2) she was performing competently in her job, (3) she suffered an adverse employment action (e.g., she was fired), and (4) the employer had a discriminatory motive for firing her.
In other words, an employee claiming pregnancy discrimination has to show that her employer knew she was pregnant and was motivated to discriminate against her because she was pregnant. On the other hand, the court will throw out the case if the employer can show it fired the employee for a legitimate nondiscriminatory reason unrelated to her pregnancy, even if the reason proves to be incorrect.
Once an employer shows that it had a legitimate nondiscriminatory reason for terminating her, a pregnant employee can still take her case to trial if she puts forward "specific and substantial evidence" showing that the employer's reason was insufficient or that there's a genuine dispute over the employer's motive. On appeal, the California Court of Appeal agreed that the trial court was correct to throw out Stueland's case.
Petco had a legitimate reason for termination
The court agreed that there was evidence that Petco fired Stueland for a legitimate reason—breaching its policy for reporting missing funds. Stueland knew that there was a missing deposit when she opened the safe and was aware it was a serious issue, yet she said nothing to her supervisor about the missing deposit. For 10 days she kept quiet about the matter. She only mentioned the missing deposit when she got an e-mail from a supervisor asking for information about it.
The court also found that Stueland didn't prove that Petco had a motive to discriminate against her because of her pregnancy. Her claims against Petco were "speculation" based on her suspicion that her supervisor was less friendly to her after she announced her pregnancy.
The court also rejected Stueland's claim that Petco discriminated against her because it supposedly lied about the date of her proposed leave of absence. The court said that even if Petco had lied, the law prohibits discrimination—not lying.
The fact that Stueland was terminated after she informed Petco that she was pregnant didn't mean that the company had a discriminatory motive. Stueland v. Petco Animal Supplies Stores, Inc.(California Court of Appeal, 4th Appellate District, 1/28/16, unpublished).
What is a discriminatory motive?
Although Petco escaped the discrimination claim brought by Stueland, other employers have not been so fortunate. For example, in a case decided some years ago, an employee was able to get over the hurdle that Stueland failed to clear by showing that her employer's reasons for firing her were a pretext (an excuse for discrimination).
Megan A. Kelly, a pregnant marketing manager, was fired as part of a reduction in force (RIF) by her employer, Stamps.com. The employer claimed it had legitimate nondiscriminatory reasons for Kelly's termination, including that the RIF was necessary to restructure the company for economic reasons. Stamps.com also claimed that she was fired because she had shown "inflexibility" in managing her projects, was ineffective as a leader, and had "limited motivation" (often arriving late).
Kelly was able to advance her case to trial because she came up with evidence to satisfy the court that Stamps.com's reasons for firing her were a pretext. Her evidence included the fact that she had received excellent reviews from her supervisor and another executive with whom she had worked, who both recommended that she be retained. The supervisor who fired Kelly rejected that advice and, in reference to her pregnancy, said that she had "checked out." Kelly v. Stamps.com Inc., 135 Cal. App. 4th 1099 (2005).
Bottom line
Firing a pregnant employee, an employee on pregnancy disability leave (PDL), or an employee who has recently returned from PDL may expose your company to serious liability for wrongful termination, and you should seek legal counsel before doing so.
Indeed, the Kelly cases show that you can be at risk for defending pregnancy discrimination claims when you fire an employee after learning she is pregnant. Even if the claim ultimately doesn't go to trial, you may still have to spend considerable time and money defending your decision.
Finally, remember that PDL is granted under a state law that covers all employers with five or more employees. Therefore, you should display the required posters, include a PDL policy in your employee handbook, and send a notice to any employee who needs PDL.
Beth A. Kahn and Timothy J. Toohey, contributors of California Employment Law Letter, can be reached at Morris Polich & Purdy LLP in Los Angeles, bkahn@mpplaw.com andttoohey@mpplaw.com.